I woke up at 6:40am and got dressed for breakfast, and I ate some potatoes, bacon, and a cinnamon roll. As I was eating, a Polar Bear walked right outside of the window next to me. Then I went back to my bunk and worked on some more photos. I went to the lounge at around 9:50am to hear a talk that our guide, Erik, was going to present, and it was on shutter-speed, ISO, and aperture. As he was talking we saw our 50th bear walking on the ice, and a raven buzzed the Tundra Lodge. we then ate a lunch of curry chicken, basle rice, and a cinnamon role. Then we headed out onto the Polar Rover, unfortunately today was very slim pickings. The whole time we were out on the tundra, which was close to 4 and a half hours, we saw some ptarmigan and a vole. We also might have seen a bear way off in the distance, but it was too far to tell. We got back at 4:05pm in a white out and we could barely see 100 yards in front of us! I then went to my bunk and worked on my photos until dinner. I went to the lounge just before dinner and I talked to a guy and he ended up buying 20 of my photos foe $40. We ate lamb chops, broccoli, cauliflower, and chocolate cheese cake. We then discussed what we had to do the next day. Happy Thanksgiving!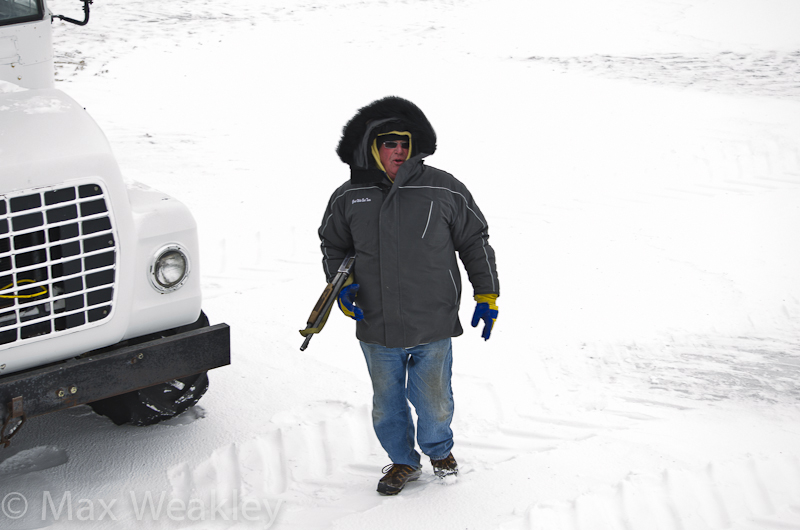 This was one of the guys on the ground filling the tries with air so that they could role the Tundra Lodge out of there the next day. He was on Polar Bear Watch, and he had a shotgun with a few blank rounds in the front, and some live ones towards the end incase if the bear does charge.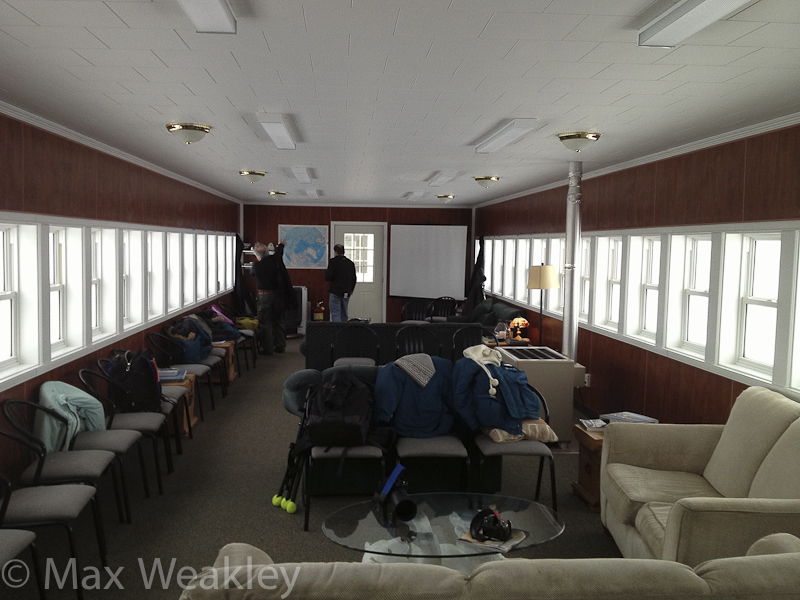 This is the lounge car where we all met up to talk and relax.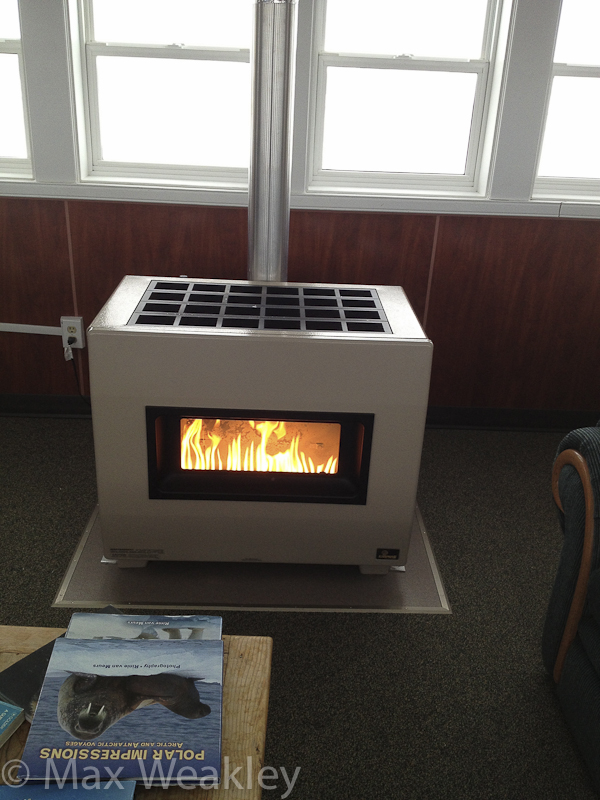 This was the gas heater that heated the lounge. Each of the cars had a heater like this.

This is the raven that buzzed the lodge.

This is the snow from the pad of a Polar Bear's paw, and the snow stuck to the ice as he walked on it.

This is a Vole, the only mammal that we saw on the rover that day.

This is an old Cold War watch tower. They would have people in the tower to tell America or the Soviet Union if a nuclear missile was headed their way.

Here is the Tundra Lodge during a white out.