We woke up at 6:00am this morning, got dressed, and headed down to the lobby for breakfast. I had scrambled eggs, croissants, hash browns, and a pastry that had cream and berries on top. We went back to the room to pack for the trip to Churchill and at 7:00 we put our bags outside the door and they were picked up and put on the plane for us. We watched European Vacation while we waited to get on the bus and head to the plane. At 8:00am we got on the bus and headed to the airport, there were some beautiful side roads that had Elm trees that looked like arches over the road. When we got to the airport they let us onto the tarmac where we boarded our plane, and the flight lasted from around 9:00am-11:00am. When we got out of the plane the cold instantly hit you. We got onto the bus as soon as all of our stuff was on it, on the bus we met our second guide, Rinie, and headed to the Polar Rover. We got to the rover and it is massive, the tires were a little shorter than me! We got onboard and started our search for wildlife. Within minutes we spotted a Red Fox and we followed and photographed it for about 30-40 minutes. Right before he left, he passed right next to the platform I was standing on, and I got some amazing shots. We then had lunch where we saw our first two Polar Bears, but they were at least a mile away. Fortunately there was a bear laying down next to a Polar Rover that had pulled in not too long ago. We stayed and watched him for quite some time until he walked out onto the ice, but he started walking in our direction through the willows. He got really close to our Polar Rover and I got some great photos of him. After he walked off we walked into the Tundra Lodge where I was assigned room 5 with a top bunk and lower storage for my luggage. Dad and I then worked on our photos in the lounge, which has a gas fire for heat and tons of couches and chairs. We went to dinner where we had soup, New York Steak, herb rice, and cauliflower. After that we went back to the lounge and Eric, one of our guides, gave us a talk on Polar Bears and why they come to Churchill. At around 11:00pm, dad came in and woke me up to photograph the Aurora Borealis! We stayed out shooting until around 1:00am and then I went to bed.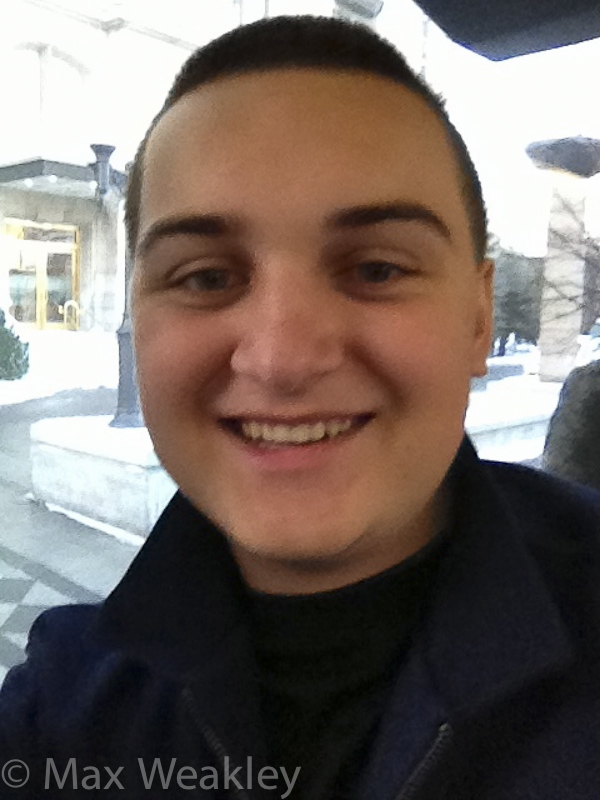 Me leaving the Hotel Fort Garry.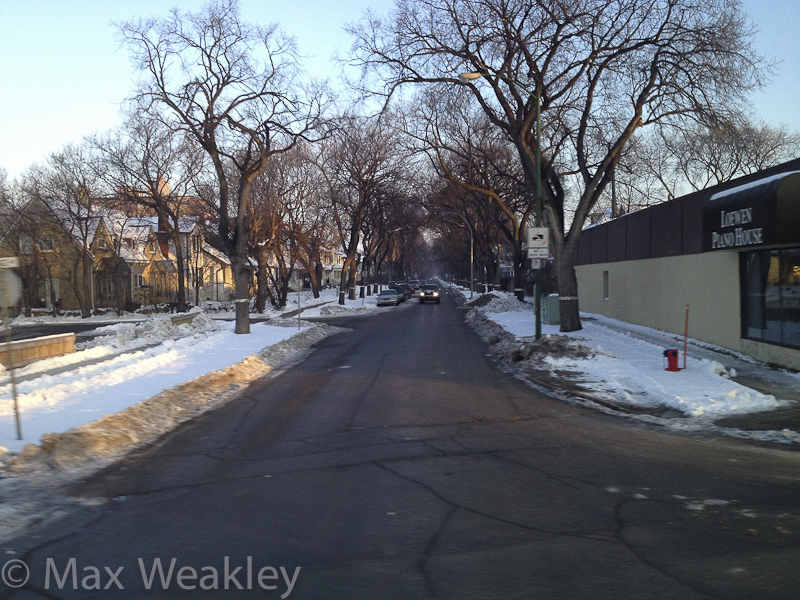 These are Elm Trees, and Winnipeg is the largest urban Elm Tree forest in the world.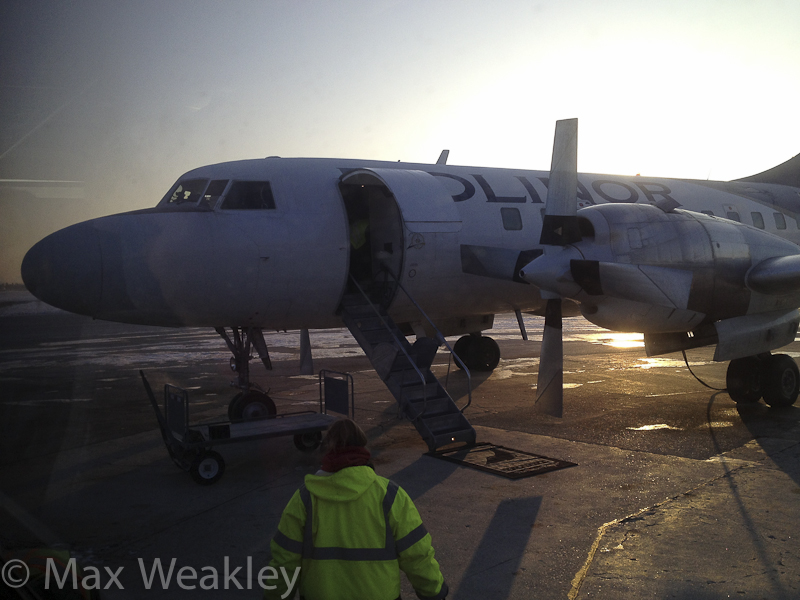 Getting on our plane to get to Churchill, Manitoba, Canada.


Getting ready for the arctic weather in Churchill.


Just got to the "Rover Launch," which is where all the Polar Rovers are kept until they are used.


This is one of the Polar Rovers at the Rover Launch.


This is a Red Fox that we saw within a few minutes of leaving the Rover Launch.


He actually walked right next to our rover.


This was our first real bear sighting, and she was just feet from the Tundra Lodge.


Here she is just walking around now, heading to the ice to get away from the rovers.


Thankfully she came back and hung around the Tundra Lodge for a little longer.


This was my bunk, under it was a compartment where I kept my check bag an camera bag.


This is a "Please Disturb" sign incase if anyone sees the Aurora Borealis (Northern Lights).


And we did see the Northern Lights! There is actually a meteor in the shot as well.