Each month my Boy Scout Troop has a campout, this month is was Melbourne, FL. We camped next to a small dock where we caught, cleaned, and cooked fish. We had some pelicans come to us as we were gutting the fish, so we threw them the scraps. We then went to the beach where we saw tons of Royal and Elegant Terns, Black Skimmers, Brown Pelicans, and a small pod of Bottle-Nosed Dolphins.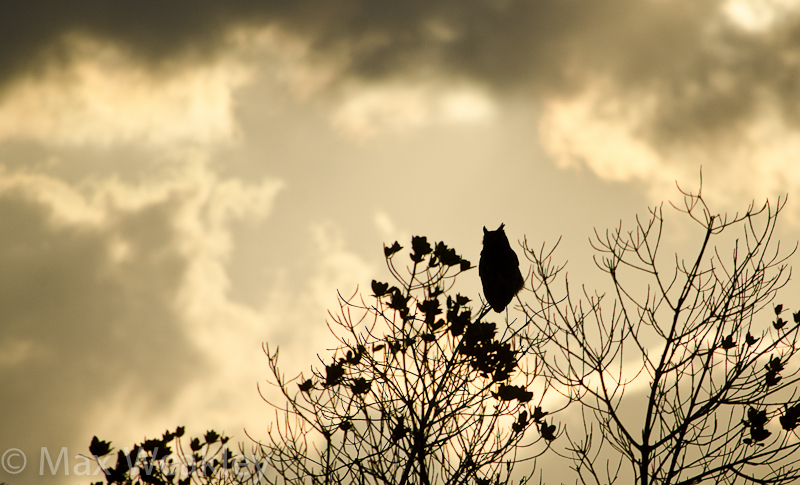 Early the first morning we saw a Great Horned Owl silhouetted against the clouds.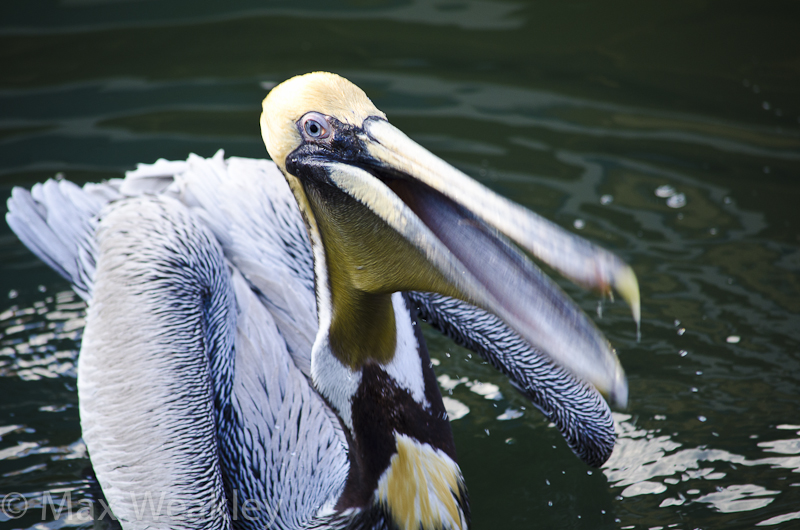 This was my pelican friend that was with me as I cleaned my fish. I threw him everything that I did not want to eat, like the guts, bones, and everything but the main fillets.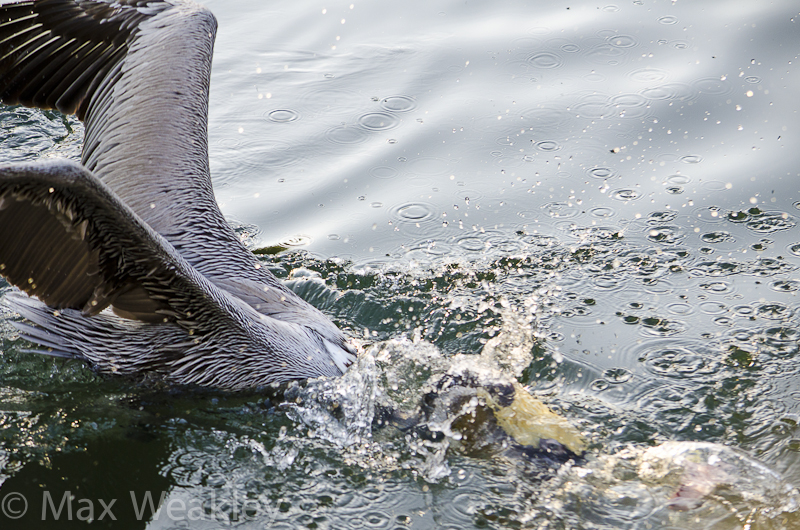 This is the pelican diving after a piece of fish that I threw at him.

This is one of the Bottle-Nosed Dolphins that we saw next to the beach. They were working together to catch fish. They actually got very close to us as we were swimming!

This is one of the hundreds of Royal Terns that was on the beach that we swam in. We were able to get very close to it without spooking one, because if you spook one bird the rest will soon follow it.

We got some Black Skimmers right as they came in to land on the beach. They have a very large lower bill, because they put it in the water like their name suggests. They skim the water with their bill and use it as a ramp to get the fish into their mouth.

This was one of the three dolphins that we saw swimming right next to the dock that we were fishing on. Fishermen have been using dolphins as indicators of where the fish are for centuries, and that is exactly what we did.
I hope this information was helpful to you and I would appreciate it if you would follow my blog. I also have a YouTube channel based on survival, and I would appreciate it if you took a look at that too (http://www.youtube.com/user/maxweakley). Thank you.